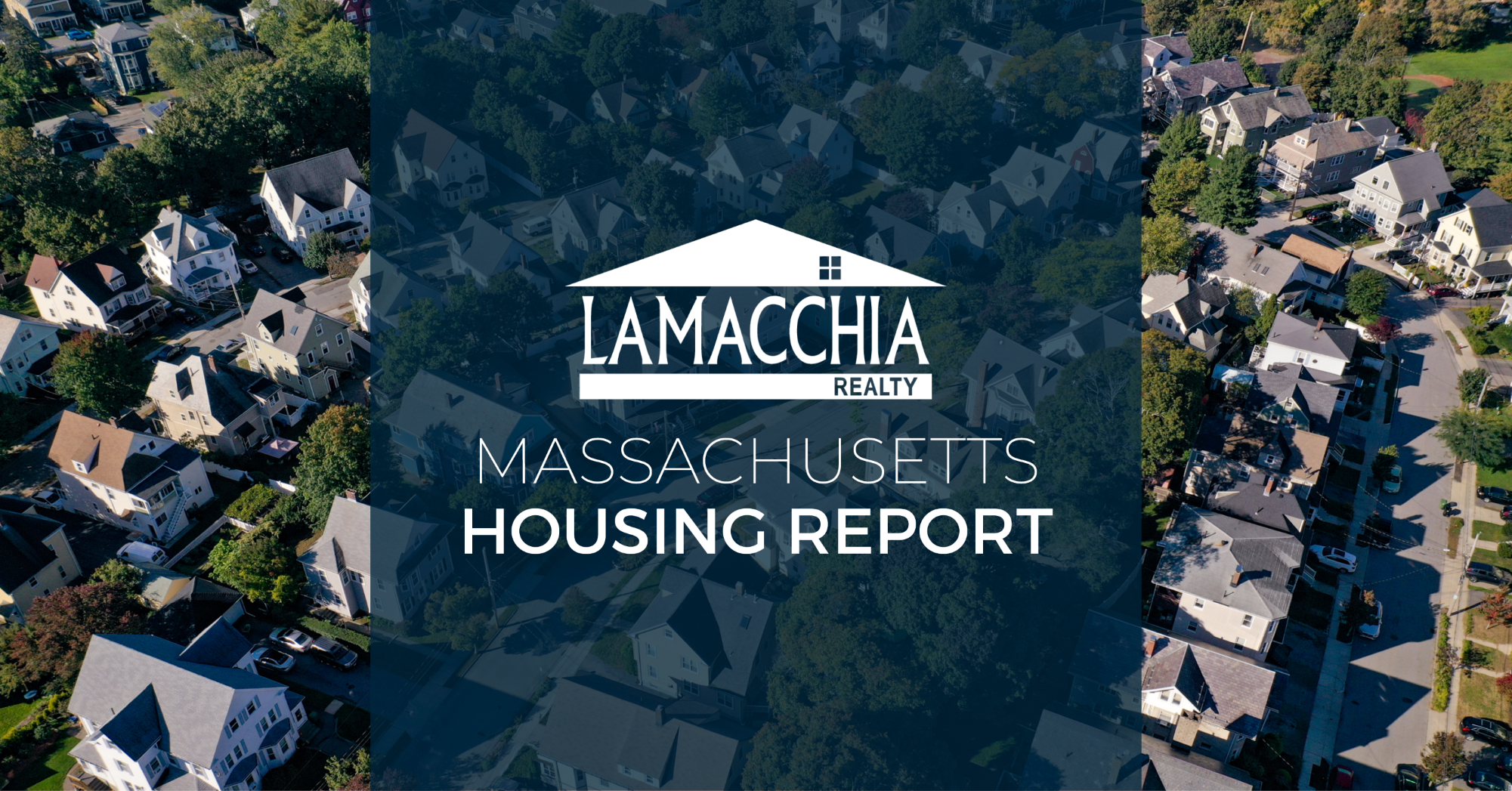 JUNE 2023
massachusetts housing report
The number of homes listed in Massachusetts is down 33.6% when compared to June 2023. Furthermore, the number of homes listed in the first half of the year is the lowest in recorded history.
The low number of listings can mainly be attributed to sellers hesitating to put their homes on the market as they do not want to lose their low 2-3% mortgage rates from the pandemic. As such, inventory is struggling to rise enough to keep up with the buyer demand that is currently in the market.
Inevitably, most sellers will have to list their home to accommodate family needs, career, etc. and it is crucial that sellers price their home competitively to drum up more demand as the more buyers you can attract, the more leverage you have to better dictate terms – especially beneficial for those who are in sell/buy situations.
Mortgage rates hovered in the high 6%s throughout the month of June. This coupled with other economic factors has made affordability a serious concern and deterrent for many buyers. In fact, the number of homes sold in Massachusetts is down when compared to this time last year.
Despite this fact, the serious buyers that are in the market are creating sufficient demand and therefore competition in the market. If you are thinking about buying a home, make sure you know your mortgage options and be ready to strike in this summer market!
Did you catch Anthony on Boston25 discussing what's happening in the current market? He discusses the topics above as well as future trends and predictions.
Average prices increased just slightly across single-family, condo, and multi-family properties. Keep in mind, we are currently seeing high buyer demand in the market with a low supply of homes. These conditions would normally lead to an increase in prices. The key difference this year is that factors such as increased mortgage rates and inflation are straining overall consumer affordability which will keep housing prices from soaring.
Combined Home Sales Down 18.6%
Combined sales are down 18.6% year over year, with June 2023 at 8,006 compared to 9,837 last June. Sales are down across all categories. 
Single families:  6,270

(2022) | 5,004 (2023)

 

Condominiums: 2,765

(2022) | 2,372 (2023)

 

Multi-families:

802

(2022) | 630 (2023)
Combined average prices have a year-over-year increase of 0.9%, now at $736,350 compared to $729,755 in June 2022.   
Single families: $760,338

 (2022) | $766,598 (2023)

 

Condominiums: $678,504

(2022) | $684,898 (2023)

 

Multi-families: $667,345

(2022) | $689,815 (2023)

 
The number of homes listed is down by 33.6% compared to June 2022, would-be sellers are concerned about jumping into the market.  
2023: 7,281

2022: 10,966

2021: 12,007
The number of homes placed under contract is down by 16.8% when compared to June 2022.
2023:

7,137

2022:

8,582

2021:

10,480
The number of price reductions is down 32.6% when compared to June 2022. Sellers, pricing your home right is crucial in this market.
2023: 510

2022:

1,149

2021: 948
Data provided by Warren Group & MLSPIN then compared to the prior year.