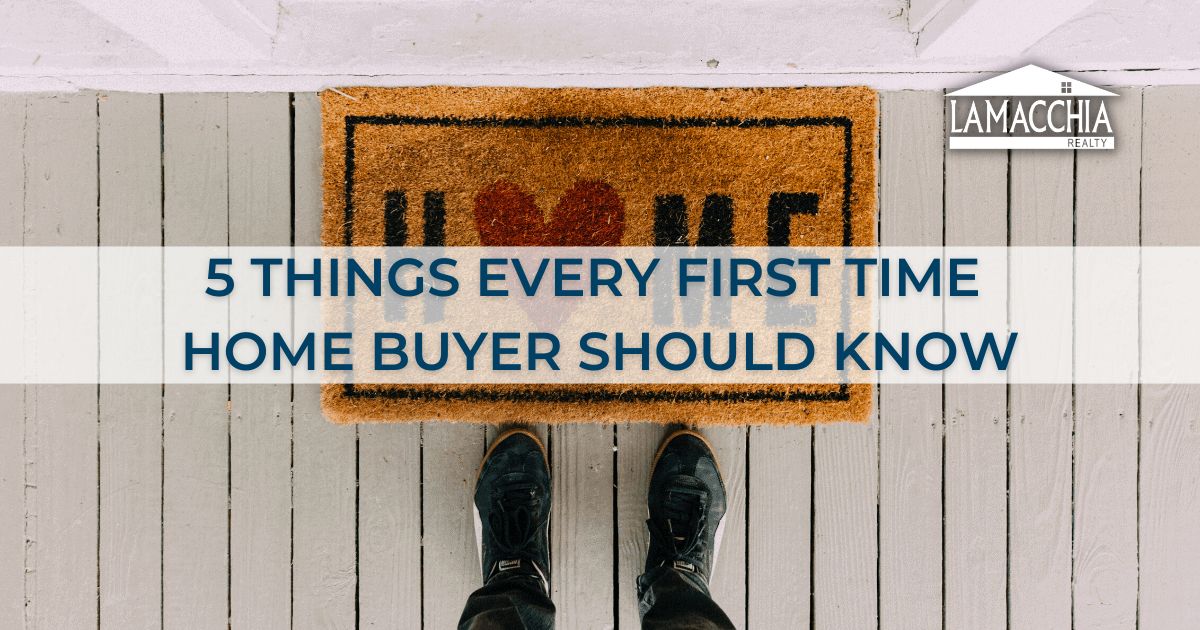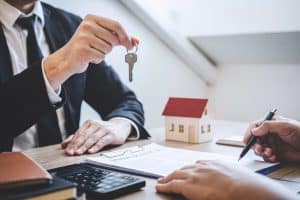 Buying a home for the first time is undoubtedly a whirlwind of emotions, filled with excitement, nervousness, and anticipation for the new chapter ahead. The idea of taking such a significant financial leap and making a long-term commitment can certainly feel daunting and scary at first. Additionally, the state of the current real estate market has been putting fear into potential buyers. Inventory is still low, and even in the height of the summer market, the number of homes for sale doesn't satisfy current buyer demand. This creates a much more competitive landscape. However, there is still hope to win in this market, even as a first-time homebuyer! If buyers are equipped with the right knowledge and approach, the process can become much more manageable and even enjoyable. To help ease your concerns and set you on the path to success, here are five essential tips for first-time home buyers:
1. When Buying Your First Home, Make a List of Must-Have Features
Perhaps one of the most fun and exciting elements of purchasing your first house is coming up with your list of must-have features. Think about the number of bedrooms and bathrooms, whether you want a basement or an attic, the size of your yard, and anything else that is important for you to have in your new home. Maybe you love to cook and entertain family and friends. In that case, searching for homes with updated appliances or even a kitchen island is a good move. Or maybe if you have children or pets who need space to run around, look for houses with large backyards! Be sure to brainstorm these features before you begin house hunting, but when making the list, remember that it's also crucial to stick to your budget.
2. Before Searching for Your New Home, Get Pre-Approved by a Lender!
This part isn't nearly as exciting, but it is equally as important. You must figure out how you are going to pay for your first property.  This should be done prior to seeing any homes. The first step in getting pre-approved is to research and hire a good mortgage broker. They will guide you through what your mortgage and budget could look like based on your credit score and monthly income. Additionally, if you are unable to make a 20% down payment, you will have the opportunity to explore the different types of mortgage loans such as:
Conventional Fannie Mae/Freddie Mac Loans
Jumbo Loans
VA Loans
FHA Loans
USDA Loans
Adjustable Rate Mortgages
And more!
Once you have been successfully pre-approved, house hunting can begin!
3. Determine a Home Buying Budget and Stick to It
Throughout the entire home-buying process, there is one crucial aspect you should never abandon, and that's a budget.  It's never worth exceeding your budget, no matter the reason. Even if the house you're eyeing offers all of your ideal features, the stress of struggling to meet your monthly payments simply isn't worth it. To navigate this wisely, consider creating two budgets. The first budget serves as a comfortable amount—an amount you can easily afford and are willing to go above if you need a competitive edge in a multiple-offer situation. This gives you a starting point for negotiations. If circumstances require a slightly higher price, you can refer to your second budget. The second budget represents the absolute maximum you can afford. Stick to it without exception. Having both of these amounts clearly defined, will save you the trouble of wondering how to respond if a counteroffer comes your way. Additionally, you will have more confidence when you go to put in an offer. 
4. Look into Different Neighborhoods
Aside from the physical property, you should also conduct thorough research on the city, town, and neighborhood you'd like to move to. It's important to consider factors such as school districts, commutes to work, annual property taxes, and the overall feel of the community. You can even delve deeper and explore community and market reports for certain areas of interest.
5. Buying Your First House: Hire an Expert REALTOR®
Navigating the home-buying journey, especially as a first-time home buyer, doesn't have to be overwhelming. Hiring the right real estate agent is crucial as they provide expertise, guidance, and access to listings. Additionally, they will be your biggest advocate and always keep your best interests at the forefront. Our local experts at Lamacchia Realty can help ensure a smooth and successful house-purchasing experience. With a trusted Lamacchia agent by your side, you can navigate this journey with peace of mind, and ultimately, find your first home!