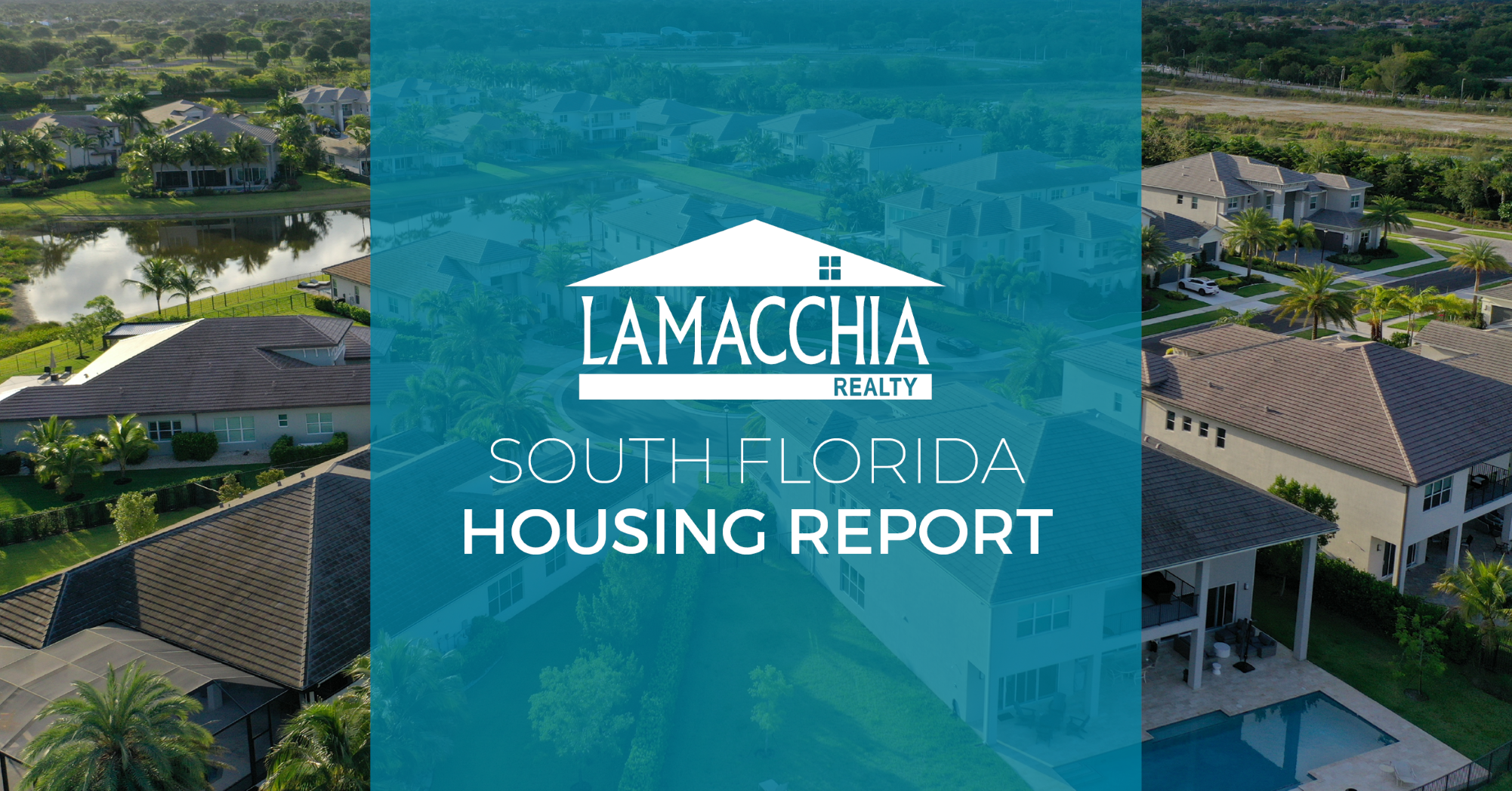 May 2023
south florida housing report
The South Florida real estate market saw a year-over-year decrease in sales, the number of new listings, and pending sales across Broward, Palm Beach, and Miami-Dade counties for both single-family homes and condos/townhomes. Average prices were down in Broward and Miami-Dade Counites for single-family homes and condos/townhomes, but up for both in Palm Beach County. The delicate balance between supply and demand will continue to dictate the South Florida housing market narrative as the year rolls on.
Another factor shaping the South Florida real estate landscape this month is mortgage rates which continued to be volatile. In May, rates started out in the mid-6%'s then climbed to over 7% by mid-May to then returned to just under 7% as the month concluded. This is around 1.5% higher than the same time last year.
Mortgage rates have impacted buyer affordability, but there is still sufficient demand in the market and serious buyers are looking to close on a home urgently. But, there is currently not enough supply to meet that demand as many sellers, especially those who need to buy & sell, are hesitating to list their homes to avoid losing their low pre-pandemic rate.
Sellers, the value of your home has risen over the last several years and this equity gained will be instrumental in getting the most out of the selling process! South Florida homeowners in particular are seeing positive equity growth and this is expected to continue as the popularity and population grow in this area.
If you are thinking about listing your home, to be successful in this market, you must price your home competitively. The more buyers you can attract, the more leverage you have and that gives you the ability to better dictate terms. Working with an expert REALTOR® will help with this process to make sure you have the most up-to-date comps and local market data to get the most for your home!
Buyers, there is a cost to waiting to get into the market – Anthony explains WHY in this video! Buyers need to stay prepared and informed so that they are ready to strike and find success in this ever-changing market.
Additionally, Floridian lawmakers are already attempting to increase supply and make housing more affordable in the area. Florida's new comprehensive, affordable housing law, known as the "Live Local Act",  allocates over $700 million towards housing initiatives with the aim of creating more affordable housing options throughout the state.
In May of 2023, Broward County single-family and condo/townhome saw decreases in all categories. 
In May of 2023, Miami-Dade single-family and condo/townhome saw decreases in all categories. 
In May of 2023, Palm Beach single-family and condo/townhome closed sales, new listings, and pending sales decreased. The average price increased for condos/townhomes and single-family homes.
Data provided by SunStats then compared to the prior year.