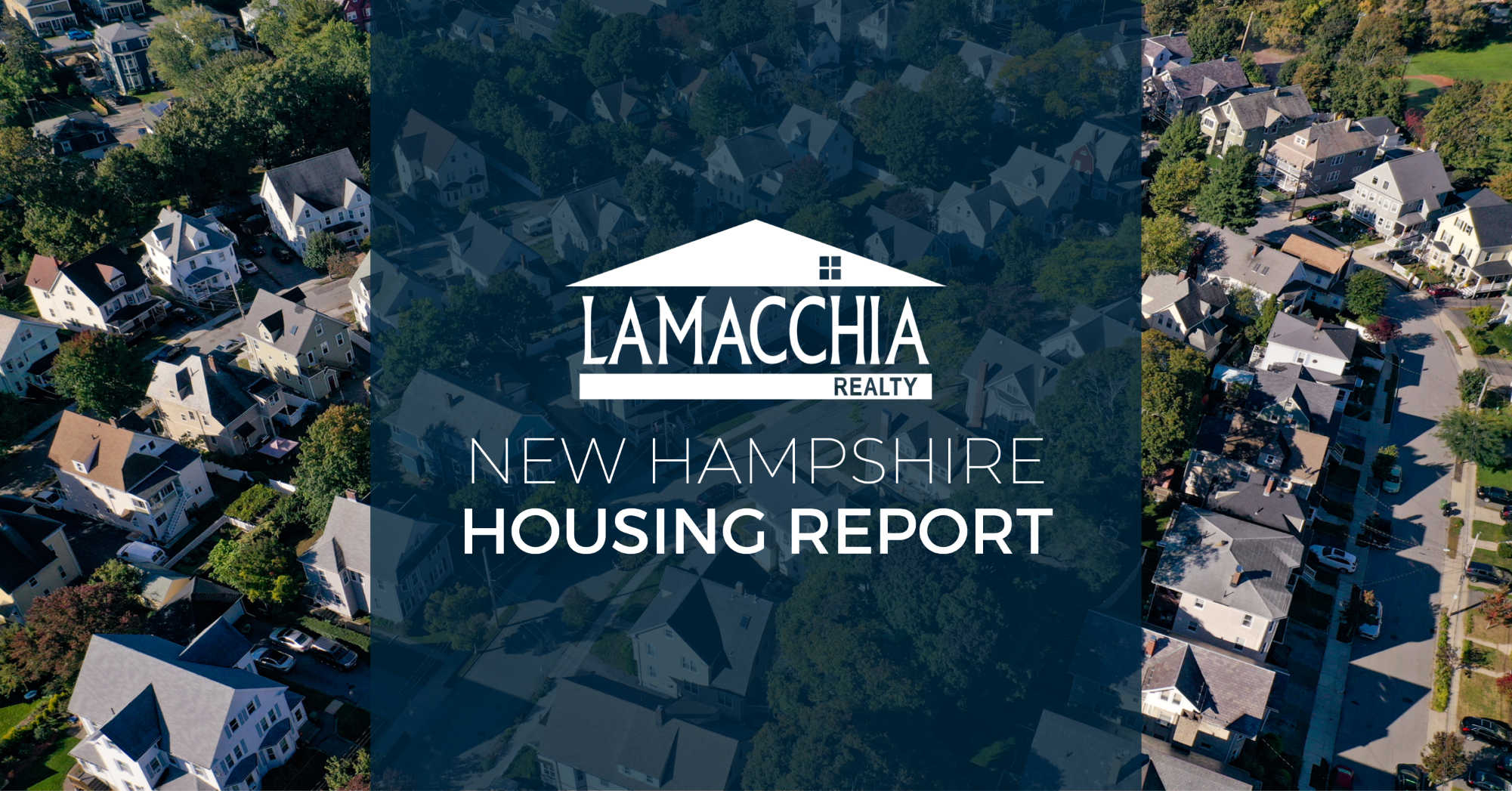 May 2023
new hampshire housing report
New Hampshire single family, condo, and multi-family home sales are significantly lower once again this month when compared to May 2022. This is the number of homes sold NOT home prices. However, we expect the housing market to pick up during the upcoming summer months as more sellers prefer to list when it is nicer outside, and buyers are eager to close to prepare for the school year and colder months.
Mortgage rates continued to be volatile in May, starting out in the mid-6%'s then climbing to over 7% by mid-May to then returning to just under 7% as the month concluded. This is around 1.5% higher than the same time last year.
Increased rates reduced buyer affordability and took buying a home off the table for some. Rates also impacted sellers who have been ready to move but are holding on to their current homes to keep their 2-3% pandemic-era mortgage rate.
Many sellers are hesitating to put their homes on the market, therefore, the number of new listings is down year over year. Inventory levels are fighting to recover, but still have not risen enough to compensate for the buyer demand in the market. These conditions will prevent prices from dropping significantly or even at all.
Price appreciation has slowed in New Hampshire mainly because many of the homes that closed in May were put under contract in March and April, but mortgage rates this year were over 2% higher in March and April compared to 2022. For example, a home that sold for $400k at a 4% interest in 2022 would have a $1,910 monthly payment. Now, just a year later, that $400K home is now worth $425K and rates are 6% so their monthly payment is now higher at $2,548. The current market conditions (i.e., high demand, low supply) would typically lead to an increase in prices, but the difference this year is that factors such as increased mortgage rates and inflation are straining overall consumer affordability which will keep housing prices from skyrocketing.
There are many serious buyers in the market who will be looking to get off the sidelines in the coming months despite rates impacting home affordability. Remember, there is a cost to waiting to get into the market – Anthony explains WHY in this video! Buyers need to stay prepared and informed so that they are ready to strike in this summer market!
There is good news and bad news for sellers as we head into the latter half of the year. Typically, the beginning of the year is the best time to list, however, many sellers are also buyers, and this half of the year is a great time to buy! To be successful in this market, you must price your home competitively. The more buyers you can attract, the more leverage you have and that gives you the ability to better dictate terms!
Combined Home Sales Down 23.2%
Combined sales are down 23.2% year over year, with May 2023 at 1,371 compared to 1,784 last May. Sales are down across all categories. 
Single families:  1,235

 (2022) | 963 (2023)

 

Condominiums: 429

 (2022) | 326 (2023)

 

Multi-families:

120

(2022) | 82 (2023)
The combined average price increased by 7.4% when compared to last May, now at $528,981. Prices increased in all categories. 
Single families: $531,565

 (2022) | $552,226 (2023)

 

Condominiums: $390,152

(2022) | $469,511 (2023)

 

Multi-families:

$454,059

(2022) | $492,424 (2023)
The number of homes listed is down by 19.4% when compared to May 2022, as would-be sellers are concerned about jumping into the market.  
2023: 2,238

2022: 2,776

2021: 2,646
The number of homes placed under contract is down by 20.8% when compared to May 2022.
2023:

1,860

2022:

2,348

2021:

2,478
Data provided by NEREN then compared to the prior year.